Since 1899, Puerto Rico has been a colony of the United States. Throughout its history with America, the Puerto Rican people have tried for both statehood and independence to no avail. They've been stuck in this "unincorporated territory/commonwealth" purgatory for 119 years. American currency is used on the island. If you're born in P.R. you're automatically a citizen, are able to serve in the U.S. military, but you're not allowed to vote for the President. So, Puerto Rico is like a state but not a state. They don't get the same federal aid as the other 50 states do and are treated as an afterthought when disaster strikes.
America's slow response to Hurricane Maria and the protests in San Juan over school closings, higher university tuition, and pensions cuts a few weeks is why some people still hope for either independence, statehood, or something in between that's better than the deal in place now. Still, maybe if someone other than Donald Trump were President things would've been handled differently. Probably not, though, since the relationship between the island and its parent country has always been sketchy. The most famous of the island's attempts of becoming free ended with radiation experiments on freedom fighter Pedro Albizu Campos. This recent treatment is nothing new.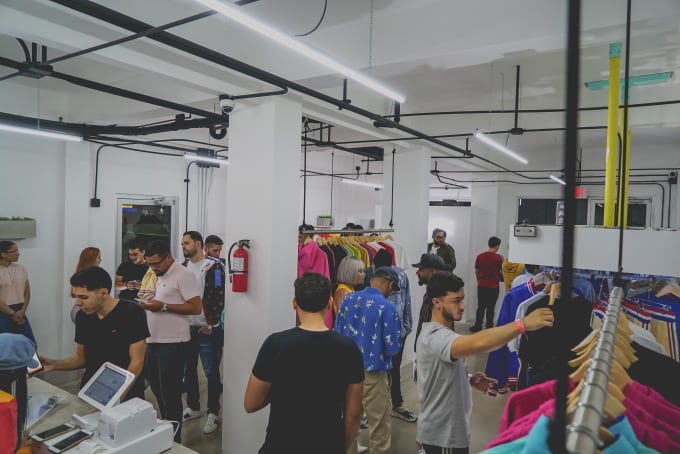 I didn't know what to expect as I visited my homeland for the first time in my life. I had these images in my head of something similar to a third world country: dirt roads, unbearable poverty, rainforests, and campos (countrysides). The hurricane wreaked havoc, destroying neighborhoods, and big office buildings across the island. Street and traffic lights weren't working, often causing cars to have standoffs at intersections. There were buildings with whole sides boarded up all throughout San Juan, and I peeped a YMCA that looked like it was hit by a tornado.
However, the San Juan/Santurce area wasn't as bad as my preconceived expectations. What I witnessed was way more pure than what the TV tells you. I saw a pocket of people on the island that are only concerned about getting their creativity out to the world without ever having to leave P.R., whether that be through fashion, music, photography, or writing.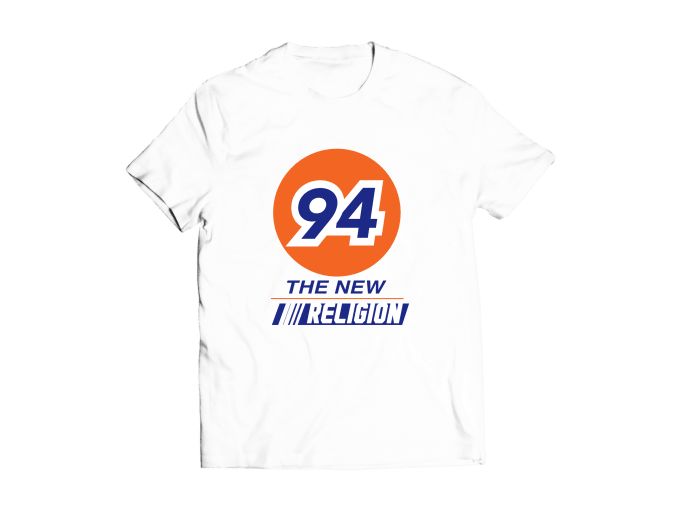 I was lucky enough to be chaperoned by Arcangel's manager Omar Rivera and reggaeton artist booking manager Pablo Batista. Both of them have been in the island's budding reggaeton scene since its explosion in the early 2000s. Hanging with them allowed me to soak in tons of information about the island's rap history as if I were cramming for a final exam. They knew everybody, and calling them legends in the game isn't an understatement. Being plugged into the Latin Rap scene for so long, getting into the local streetwear scene was natural for Omar.
He, along with designer Harry Frsh, have been making strides locally with their streetwear company these last couple years and finally gained enough of a following and capital to open a storefront, and to celebrate they've collaborated with Bad Bunny—the island's hottest artist—in time for his first, big concert in Puerto Rico.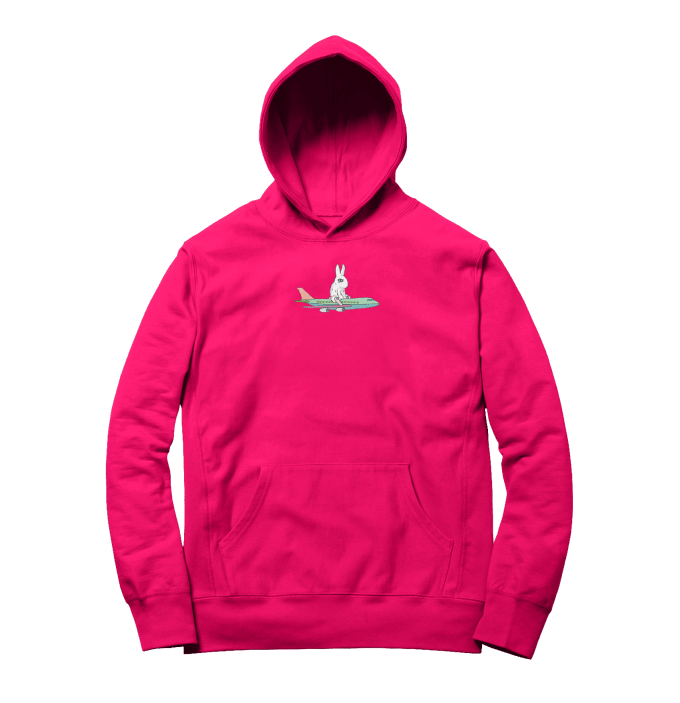 At the moment, Bunny—whose name derives from the time his mom made him upset for dressing him in a bunny costume when he was young—is on a run few have witnessed in the Spanish Rap arena. I would compare it to Future's run during the time when he dropped Beast Mode and 56 Nights back to back; the man couldn't miss. Every YouTube video that features him has hundreds of millions of views. "Soy Peor," the Latin Trap song that put him on the map, has accumulated half a billion views since being uploaded onto his channel on Dec. 30, 2016.
Although the duo Yaga & Mackie introduced the style of reggaeton with their track "El Pistolon" featuring the goats Arcangel and De La Ghetto in 2007, it was Bunny's song that caught American ears. The video also has a Kanye in "Flashing Lights" feel with Bunny rapping about a girl that broke his heart. Not a surprise given that both 'Ye and Drake, along with Daddy Yankee and Tego Calderon, are heavy influences on the young star.
Latin Trap is a natural and necessary evolution for reggaeton—a genre inspired by reggae beats and rap's lyricism—as it was losing steam on the mainland after the massive success seen by heavyweights Daddy Yankee and Don Omar. In short, the sound was getting stale and still the OGs have accepted him and took Bunny under their wing. "If he shines, we shine," Arcangel told me while his diamonds danced on his Hear This Music chain in the back of the brand new Frsh Company store. His co-sign means everything to an up-and-coming reggaeton artist. Archangel is Latin Rap's Gucci Mane and has broke about 20 careers or so. Bad Bunny doesn't take his OG cosigns lightly either, "they've accepted me and collaborate with me," speaking on his tracks with Yankee and Arcangel. "I've earned the respect of artists I grew up listening to, and for that I'll forever be grateful."
Throughout the weekend, kids, teenagers, and college students frequented the brand new storefront, each one grateful to have something like this in their proximity. The store features a clean look with blinding white walls, a high ceiling, and black accented piping. They've also installed a dry cleaner conveyor belt for their in-house garments in which you can control, and resale Supreme, Bape, Yeezys and other hyped footwear, and a free slushie machine to help combat the heat.
A streetwear/skateshop helps build community and creativity. It can be a place where like-minded individuals can congregate after school or work, and on the weekends. Omar and Harry plan on making it a hub for youngsters in the area and want to place a bench in front of the store to encourage loitering. They want to bring something to Puerto Rico that they didn't have growing up and their influence is taking a hold, as they had a packed house for both the Q&A they held with brand consultant Upscale Vandal and the debut of their collab with Bad Bunny. Many of the people I saw in attendance wore a Frsh Company piece, whether it were a t-shirt or track pants. With the Internet brings access to things like Yeezy and Supreme, but there's still nothing like having access to something that's homegrown.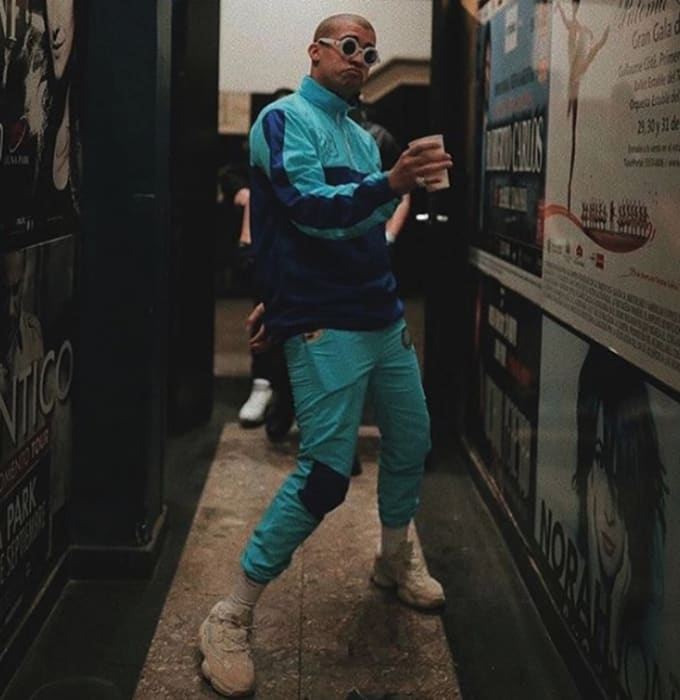 The people attending Upscale's Q&A were thirsty for knowledge with many of them asking how to manipulate the Internet in the right way, or how to get their ideas off the ground without having the convenience of living in Miami, NYC, or LA. All of them were there because they wanted to be close to something familiar and to build with people who saw the world as they do. A space like Frsh Company proves to them that they don't have to leave the island to make something for themselves. "Being a Puerto Rican artist, I support all kinds of projects that are developed on my beautiful island that in some way or another put our Puerto Rican flag up," Bunny told me over the phone. "Frsh Company approached me with several designs that went according to my creative vision and I'm happy that my fans like them too."
As I'm standing in front of the store on a beautiful Saturday night in Santurce, Reggaeton megastar J Balvin pulls up three Ford Expedtions deep. He just landed and came straight from the airport to show his support for both Frsh Company and Bad Bunny, "The store is clean, it's fresh like the island," he said. "There's a clean vibe, it looks like a New York loft."
Balvin can relate to Bunny's sudden massive success and upward trajectory. In 2014, the Colombian rapper blew up seemingly out of nowhere when he dropped "6 AM" with Farruko, injecting a shot to the arm the genre needed to crossover again. "I love Bad Bunny," Balvin said. "He's changing the game. I think he's doing something very important with his success. He's the new blood and I like his merch, too. I have the New Religion shirt."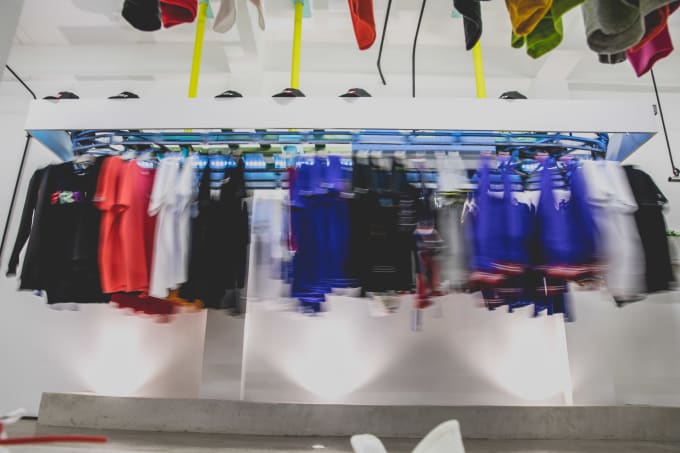 With pain and strife comes creativity. That's how hip-hop started in the Bronx and it's how reggaeton gained its footing in Puerto Rico. The genre gave the younger generation on the island an outlet to channel their suffering and turn it into success. Bad Bunny feels the weight of his people on his shoulders every time he records. "My goal in music is to create nostalgic moments." And that he has. His first major concert in P.R. was something special. Bunny packed the Sheraton Convention Center in San Juan with 25,000 fans (many of which were rocking Frsh Company)  and brought together a who's who of reggaeton acts. Not bad for someone who uploaded his first song "Diles" on Soundcloud two years ago. "It makes me so happy to know that the night of May 5, 2018 will remain in the minds and hearts of so many people forever," Bad Bunny told me. Bad Bunny is the new religion in Puerto Rico and I'm just here to pay homage.