Danish skate-inspired cut and sew brand Soulland, have once again teamed up with Iceland's own 66North for a range of technical inspired winter staples. The 12 piece collaboration includes high-performance jackets, fleeces and staple winter beanies and gloves. 
With the collaboration being a Scandinavian melting pot of style and function. We caught up with Silas Adler, the creative head behind Soulland to talk about their influences and use of technical fabrics...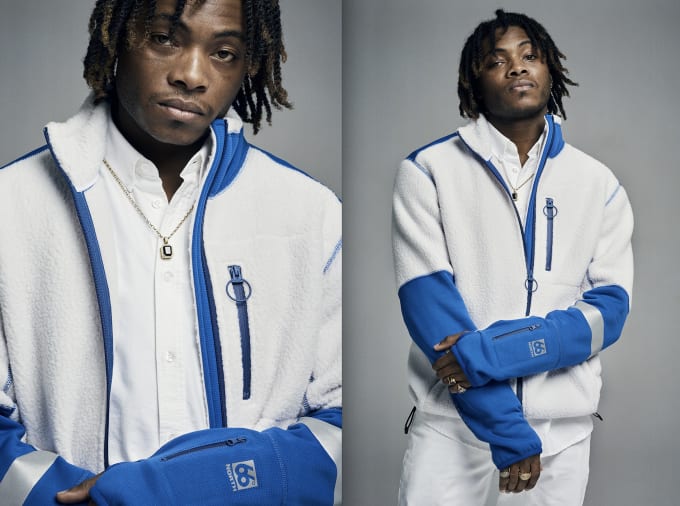 Let's start with the beginning, how did this collaboration come about?
This is the second collection and it all started with a conversation about the differences between a 10-year-old brand like Soulland and an (almost) 100-year-old company like 66North. They let me use my vision and mix it with their know how. The first project was just one style of jacket in a variety of colourways and this season we wanted to go more in depth and created a full capsule collection – this includes 12 pieces across accessories and apparel and all go live on the 5th October.
What were the key inspirations behind the collection?
It's all about the purpose! Technical Apparel is all about use. Rather than a creative desire to express something I just wanted to make good clothing that's well suited for the weather in Fall/Winter when you live in a big city. Personally, I need to be on my bike all the time so my outerwear needs to breathable and I need a loop for my thumb so my wrist stays warm, so took all these finer details into consideration when creating the range.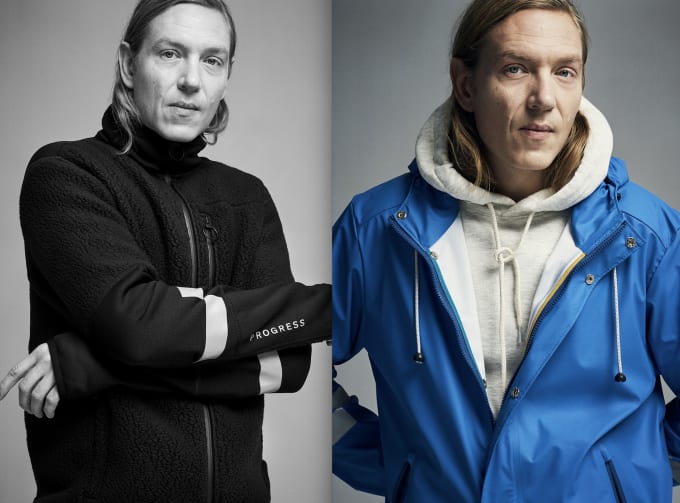 The word 'Progress' is prevalent on the garments, what does this idea represent?
It means that we are moving. That we are all trying to move. The direction is not the main focus, but something is happening.
There is a strong focus on technical fabrics, especially for cold weather in the collection. Can you tell us about the functionality of the design?
The main thing is the Polartech fabrics. My two favourite pieces are the Polartech Neoshell that we used on the Shell jacket, really good to move in, super warm and breathable at the same time. I skated in it in LA once and used it with a knit jumper in knee-high snow. The other one that's special is the Polartech shearling fleece -its super warm and 70% windproof, you put it on and expect it to be kind of warm but when you get on your bike or skateboard there is absolutely no way the wind can get to your body.
Both brands are Scandinavian, was there an understanding you both have of what is necessary for a garment?
Hahah. Iceland and Denmark are very different I tell you that. But we respect each other! And that's why we work well together. But they are rugged as fuck up there! We've been able to focus on the process – combining the strong brand heritage and technical knowledge of 66 with the curious way we work at Soulland.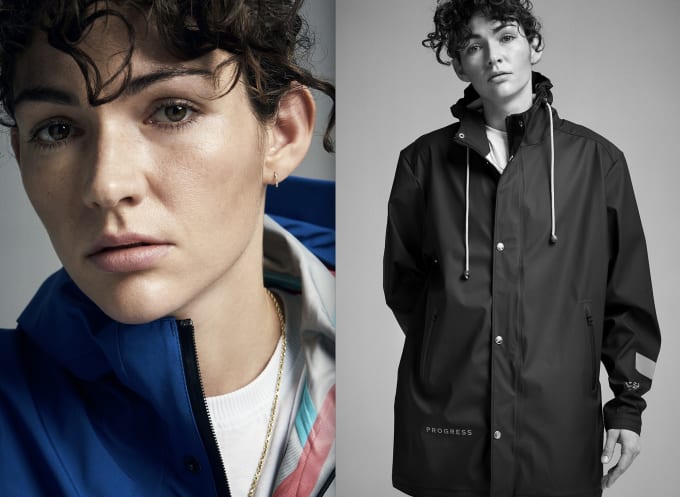 Does skateboarding culture still play a big influence on your work?
Always! In one way or the other...
And finally, what about Hip-Hop?
Same! For me, Hip Hop was the first introduction I got to using clothing as a form of expression.
The collection is now available online at both Soulland and 66°North, head over to shop the collection.